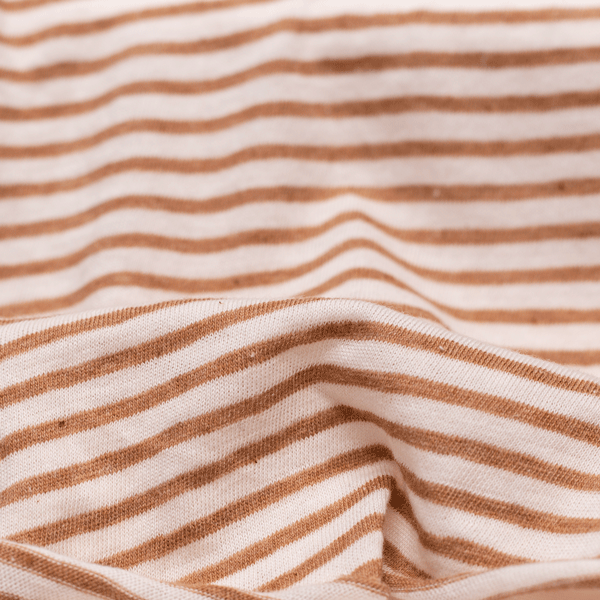 Organic cotton lightweight striped jersey natural 4-4.5 oz
SKUJX40AOC60S5-8FFWW
Description
Traceability
Care
Organic cotton lightweight striped jersey
61% Organic cotton, 39% US brown organic cotton (natural colour)
Weight: 4-4.5 oz
GSM: 100
Width: 51/52''
Fabric wash / Pre-shrunk
Natural
To lear more about the origin of the fiber, click here.
Fiber origin: Texas, USA (natural organic cotton), California, USA (naturally dyed cotton) •
Spinning mill: North Carolina, USA •
Yarn Certification: USDA •
Knitting: Ville Saint-Laurent, QC, Canada •
Dyeing and finishing: Ajax, ON, Canada •
Cold hand wash with mild soap.
Dry flat.